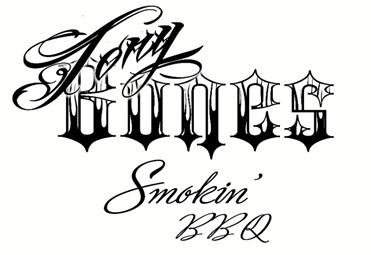 Tony Bones Smokin BBQ is a family run Mid-Michigan BBQ food truck. We slow smoke our meats using Michigan hard wood. Our cooker is a real fire smoker which gives us an unbelievably flavorful and tender, mouthwatering product. Your friends and family will enjoy the BBQ experience provided by Tony Bones without messing up your kitchen.

We have many options on our menu to choose from to make your party the event of the year.
Our prices start at $12.00 per person.
This includes: 1 meat, 2 sides and Bones Traditional BBQ sauce.
(Additional meats and sides available for $2 per person)
Meat choices
Pulled Pork
Chicken Quarters
Sliced Brisket (+$2 per person)
St. Louis Style Ribs (+$2 per person)
Side choices
Smoked Mac & Cheese
BBQ Spaghetti
BBQ Beans
Cole Slaw
Pork Belly Burnt Ends (+$2 per person)
If you would like something that is not currently listed on our menu, please let us know and we will be happy to work with you.
Contact Tony Bones at 989-277-9811 or tony@tonybonessmokinbbq.com to assist you with your catering needs.
Visit us on Facebook and/or our website
https://Facebook.com/tonybonessmokinbbq https://tonybonessmokinbbq.com